New Help in Ending Smoking in Casinos?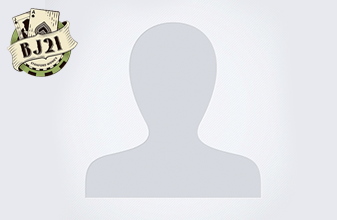 We last visited this topic in September 2020, while the COVID-19 pandemic was still in its original stages. Since then, vaccines have been developed and the only people still at high risk of contracting the disease and suffering hospitalization and death are those too foolish to get vaccinated. Unfortunately, a significant segment of the United States population inexplicably is so foolish, creating a new, self-inflicted phase of the pandemic.
Meanwhile, the hope of banning smoking in casinos in Nevada and elsewhere is again in the news. Americans for Nonsmokers Rights, an advocacy group trying to eliminate smoking in casinos in the United States, has taken note of the high revenue performance of the country's casinos ever since the full reopenings began a few months ago, to try for smoke-free casinos throughout the country.
Atlantic City casinos reported an all-time revenue record in June 2021. Americans for Nonsmokers Rights President and CEO Cynthia Hallett credits non-smoking with part of the revenue increase. "Another record-breaking revenue month in Atlantic City, while casinos operated smoke-free, offers the latest evidence that smoke-free is good for business," she said. "Industry arguments for indoor smoking, even in the year 2021, have lost credibility. It's time for (government officials) to act to finally close the casino loophole so that workers and guests are not forced to breathe harmful secondhand smoke…"
New Jersey officials ordered a temporary ban on all smoking in casinos. The ban expired in July, but New Jersey Governor Phil Murphy said he is in favor of a permanent casino smoking ban.
Americans for Nonsmokers Rights says that the amount of revenue generated isn't reliant on the ability to smoke. According to the group, almost half the states ban smoking at casinos. But not Nevada. It is widely believed that if Nevada pulls the plug on smoking, most other states will fall in line.
Like their counterparts in New Jersey, many Nevada casinos have seen high revenues since fully reopening. Some observers credit pent-up demand for casino entertainment, claiming that smoking has nothing to do with it. But Las Vegas no-smoking pioneer Park MGM continues to ban smoking in its casino.
Americans for Nonsmokers Rights has seized on the potential relocation of the Oakland A's professional baseball team to Las Vegas. The team presently bans smoking in its stadium, so the nonsmokers group advised its management and Major League Baseball that it hopes for support in achieving the banning of smoking in Nevada casinos. "MLB has long been a pioneer in major league sports to curb the use of tobacco among players as a way of protecting their health and setting an example for fans of all ages," Hallett wrote in a letter to MLB Commissioner Rob Manfred.
"As it currently stands, only two franchises … are located in cities that allow smoking inside of casinos. As you continue your consideration of Las Vegas or other cities as new home cities for the Athletics or other MLB teams, we hope you will contribute to creating safe environments in communities that host MLB franchises."
However, there is no certainty that the Oakland team will move to Las Vegas or whether they will agree to try to assert any influence on the smoking issue. Casino employees, regular "good customers," and all types of advantage players anxiously await the possibility of less unhealthy casino conditions.
Source:
"Anti-smoking group taking another swing at casino smoking ban" , Richard N. Velotta, lvrj.com, July 18, 2021.